Creating an API key for Binance spot trading.
---
Print
---
The API key for spot trading on Binance is not suitable for futures trading. You need to create a separate key for futures trading (API key for Binance Futures USDS-M and API key for Binance Futures COIN-M).


Creating an API key on Binance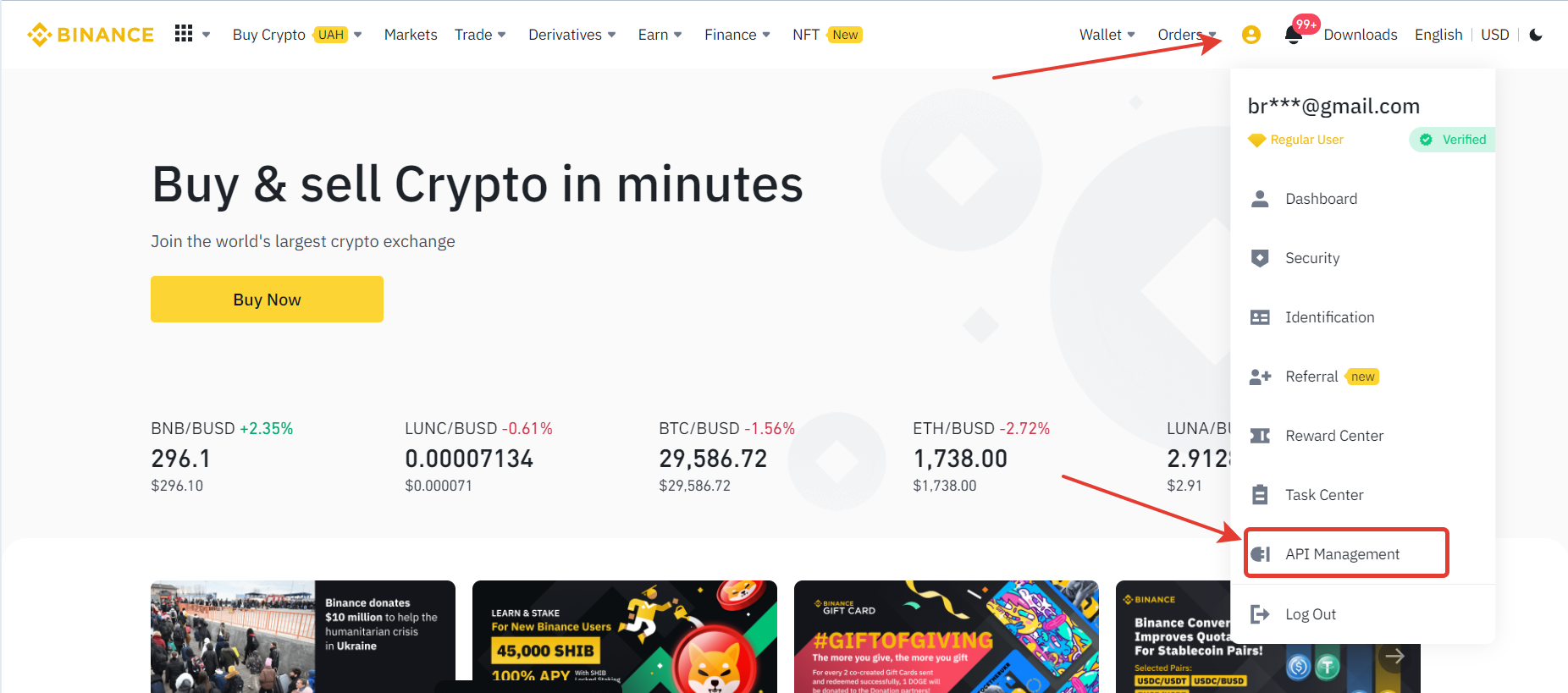 Give the API key a name, for example "revenuebot spot" and click on "next";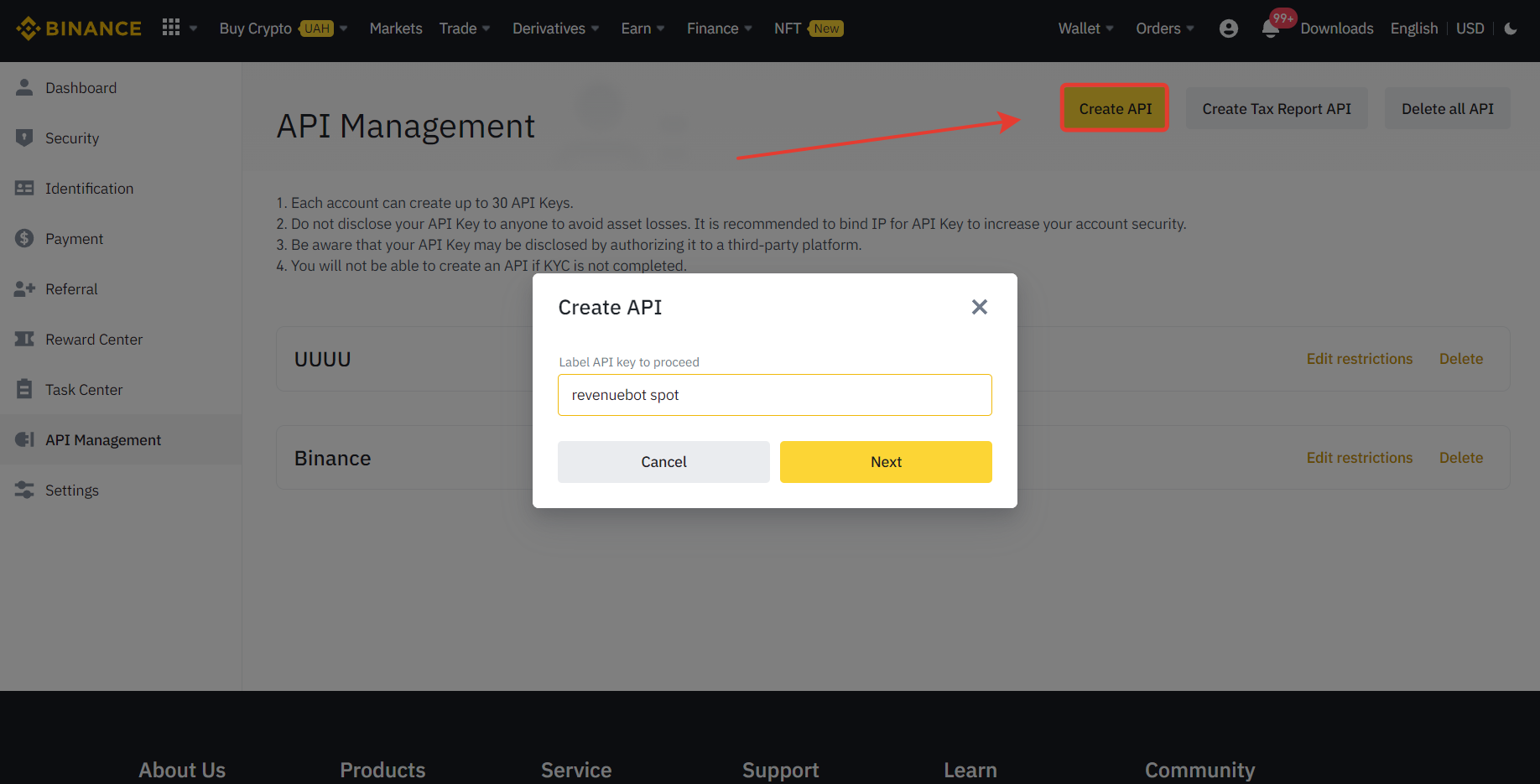 To secure your account, please complete the verification in the window;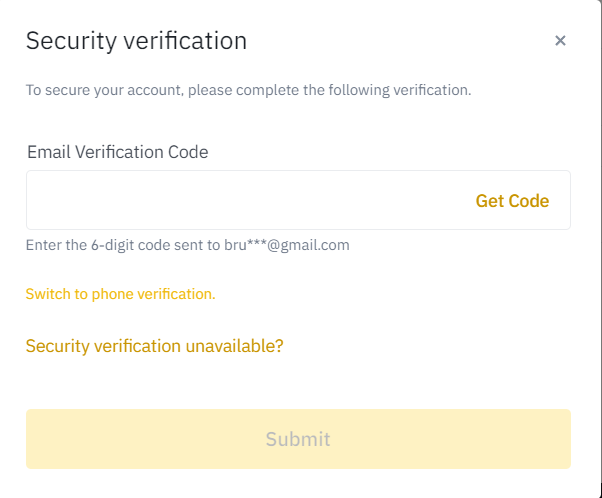 Please check the restrictions and edit them.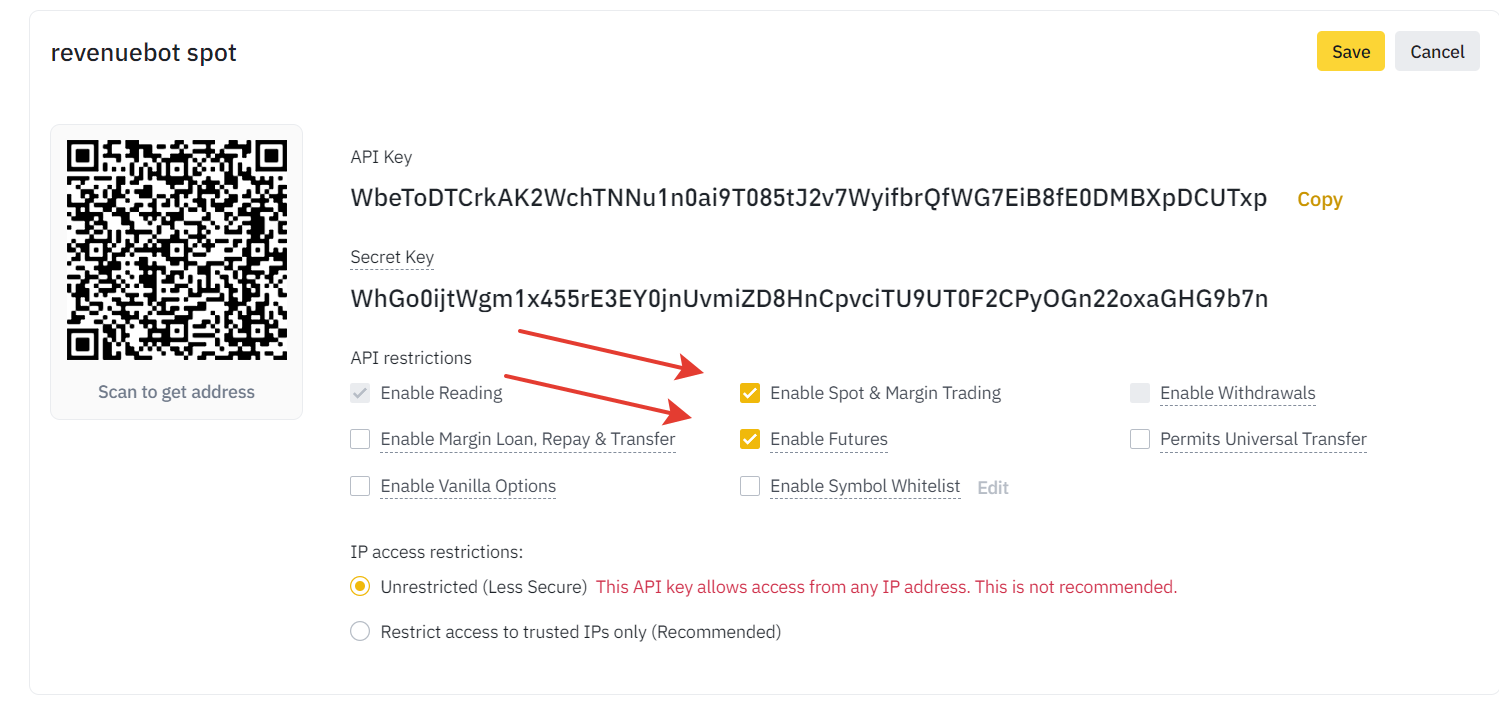 Adding the API key to RevenueBot
Go to the "API keys" menu and click "Add API key";
Come up with a name for the key, for example, "revenuebot spot". In the exchange field, select "Binance", copy the terms "API Key" and "Secret Key" in the corresponding fields and click on "Add API key".

---
Related Articles