Creating a BTC/USDT bot on the CommEX Futures exchange
Now we show an example of bot configuration for the trading pair btc/usdt, using the LONG algorithm on the CommEX Futures exchange with a deposit of 100USDT.
Below you can see our preferred settings, which minimize the risks when trading. You can skip the settings that are not shown in the screenshots, for a complete list of settings and a detailed description you can find here.

Be sure to check out the article on how to reduce the risks of trading leveraged futures.

Learn more about how RevenueBot works and what algorithms are available.

You can create and edit your bot in the Bots tab.


Name the bot and choose the API key, here you can read how to create it.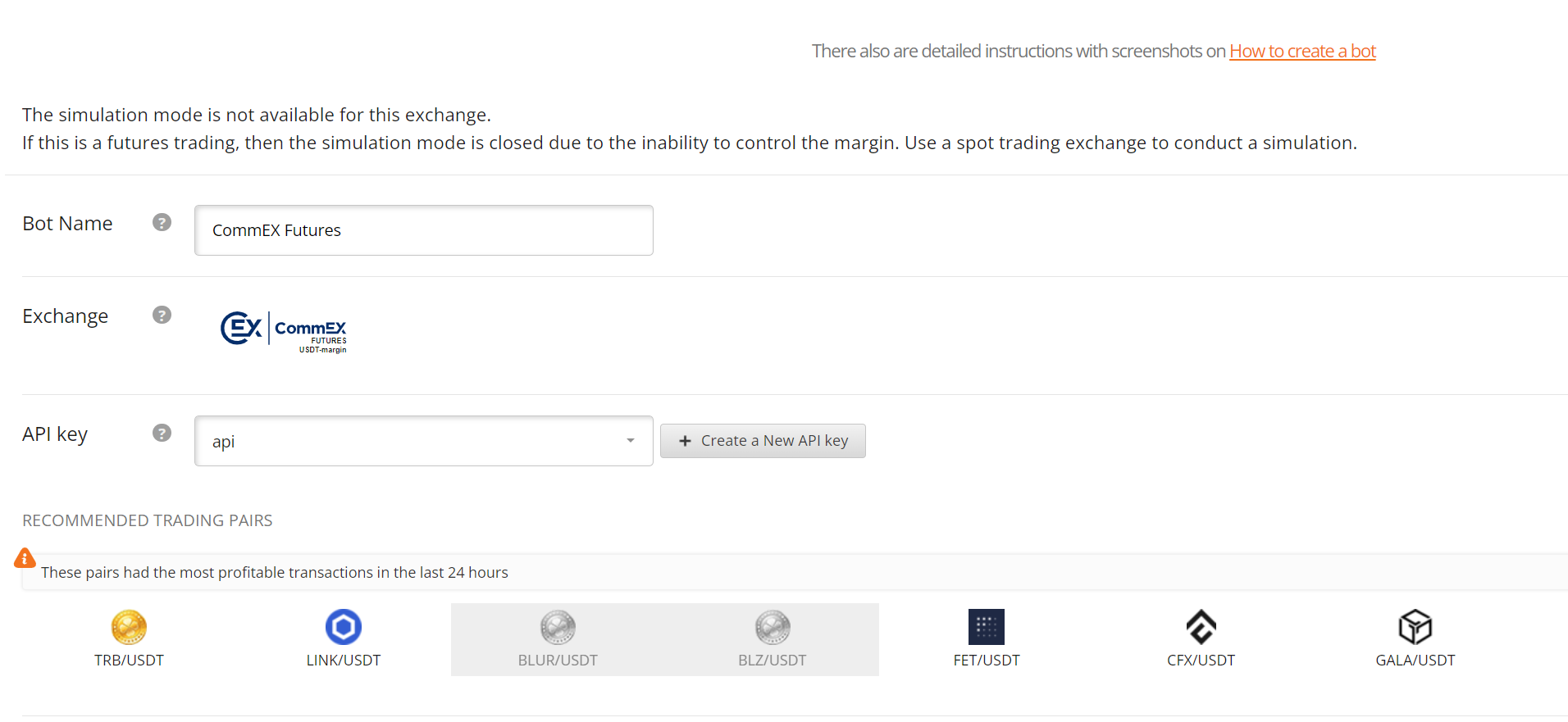 Select the BTC/USDT trading pair, set the LONG algorithm and set the size of the deposit for the bot.

In order to set the deposit size for your bot, you should create a virtual wallet and assign it a number of insurance (in our case, it is 100USDT).
Be sure to check out info about the minimum deposit to run the bot as well as what a wallet is and what its purpose is. We strongly advise to limit bot trading (bot deposit) to no more than 20-30% of available funds on the futures wallet in the exchange account.
The remaining 70-80% of funds will provide margin and help to have climbed into positive territory if prices went astray.

Set the leverage (we recommend to use no more than 10-20).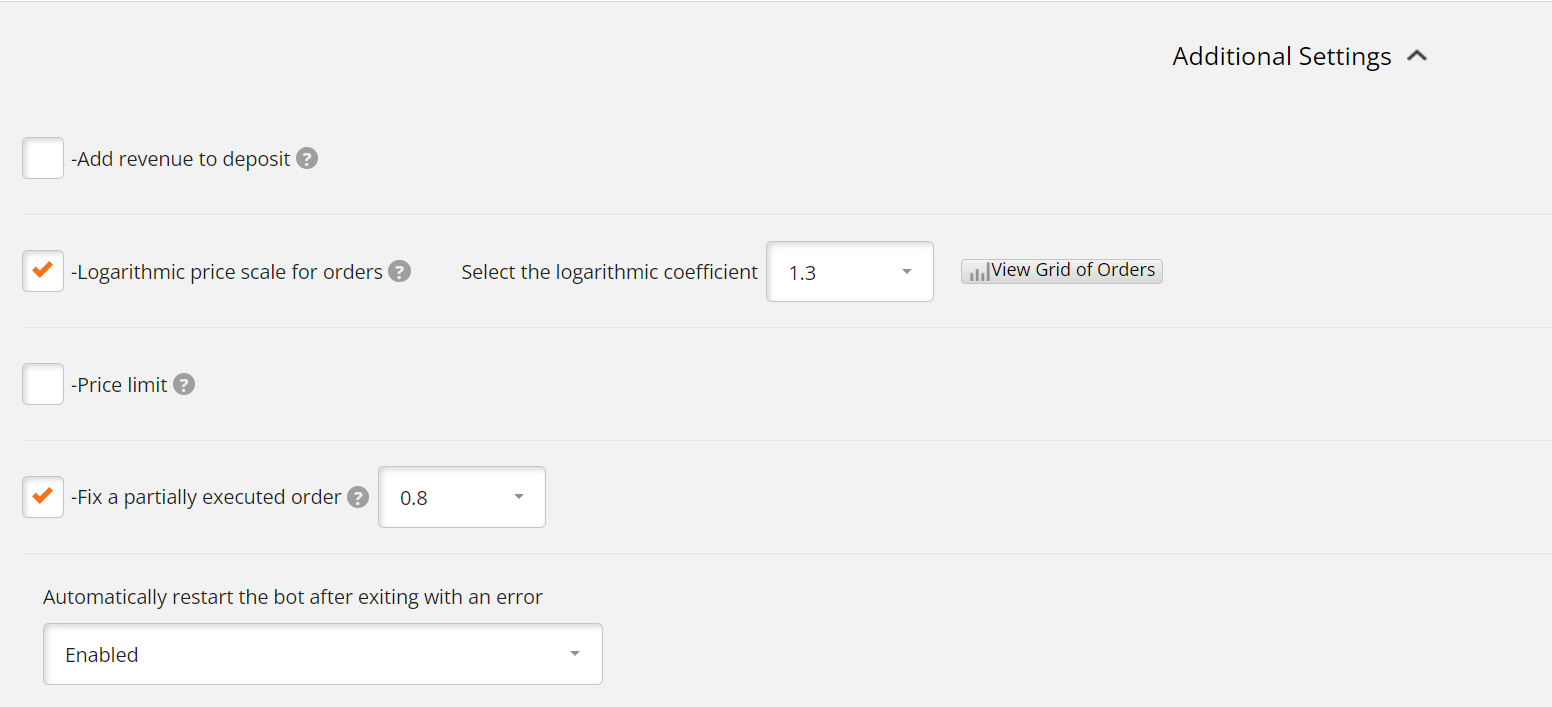 Set the filter settings for the bot start.

Here you set the filters for starting the LONG bot based on trading indicators, such as RSI, CCI.

Once all the settings are set you need to click "Create New Bot button". The newly created bot appears in the Bots table and now you can run it.


Learn more about how to start the bot, how to manage the bot, how to stop the bot urgently, how to delete the bot.